Department of Psychiatry
Jeju National University Hospital places importance on customers and their lives.
Introduction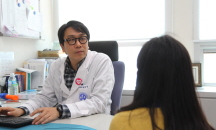 The Department of Psychiatry consists of General (Adult) Psychiatry, Child and Adolescent Psychiatry, and Geriatric Psychiatry depending on age and disease characteristics of the patients. Currently, five professors are in charge of treatment according to their professional field.