Department of Nuclear Medicine
Jeju National University Hospital places importance on customers and their lives.
Introduction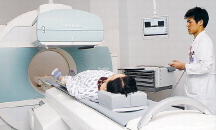 The Department obtains functional and physiological information of the human body by using radioactive tracer and contribute in providing diagnosis and treatment for various diseases. It introduced PET/CT (SIEMENS Biograph True Point 40) and invited Cyclotron Institute in Jeju; the Department is equipped with radioisotope treatment wards. It also launched regional and rheumatoid arthritis disease center in 2013 and introduced SPECT/CT (SIEMENS Symbia T6), implementing high-quality gamma imaging.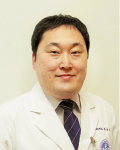 Hee-Sung Song Department of Nuclear Medicine
Department of Nuclear Medicine Radioisotope therapy, thyroid cancer, tumor general nuclear medicine, nuclear medicine
---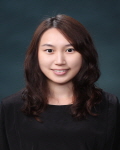 Ji Young Lee Department of Nuclear Medicine
Department of Nuclear Medicine Radioisotope therapy, thyroid cancer, tumor general nuclear medicine, nuclear medicine
---